About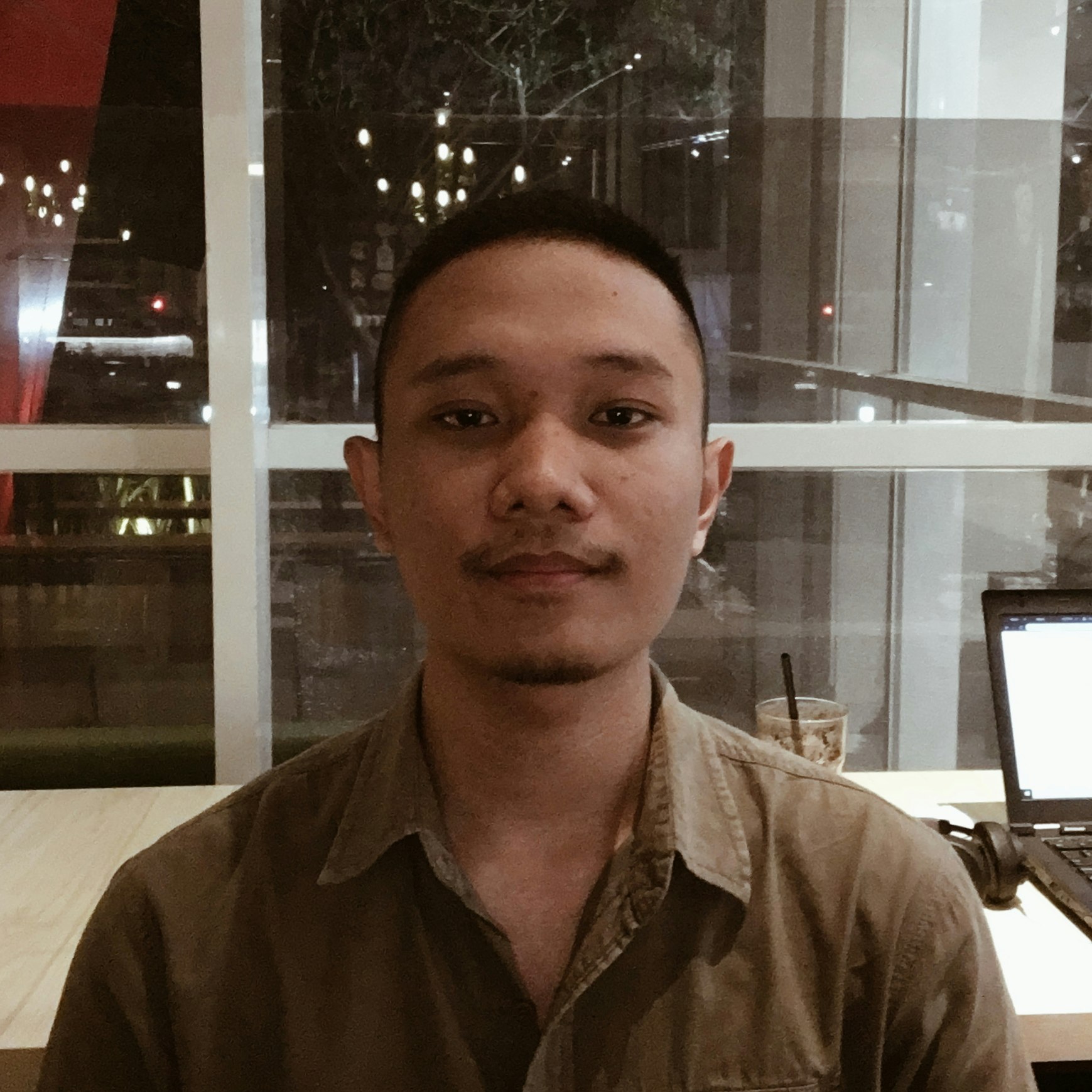 Started as a graphic designer along the way I was drawn to UI/UX designs, made me spent most of my career working on those fields. From the past years, I have enjoyed working as a UI/UX designer for some companies. I also handled the end to end processes of Branding, UX, UI, Motion Graphic, and Lead Generation. But what interests me the most is working on Graphic/UI/UX projects, but the other skills are what set me apart from others.
---
SKILLS
User Interface
User Experience
Branding
Graphic Design
Motion Graphic
HTML+CSS
Funnel Design
Copywriting
Digital Marketing
Shopify Store Design
---
SOFTWARE
Sketch App
Figma
Zeplin
Invision
Adobe Photoshop
Adobe Illustrator
Adobe InDesign
Adobe Premier
Adobe After Effect
Final Cut Pro
Wordpress
Shopify
Clickfunnels
---
EDUCATION
2010 - 2013
Multimedia Major
6 Vocational High School Jakarta
Learning about all the multimedia in a practical way, learned about graphic design, web design, videography, and programming.
---
2013 - 2015
Advertising & Marketing Communication
Getting to learn the concept of the projects that I usually designed, from building a successful campaign and creating effective advertising.
---
EXPERIENCE
2012
Intern Graphic Designer
I was in a part of a team to work on BCA Bank website, one of the biggest bank in Indonesia. While I was an intern in here I was working on the UI/UX and HTML + CSS. Back then all those processes still specified as web design. I also work on a couples Branding project (Logo and Advertisement Materials) for their clients.
---
2012
Intern Graphic Designer
When I was Interning in Microad Indonesia, mostly I was working on the Microsite UI/UX that gonna be used for the marketing team for their pitching. Scopes of projects that I was working on are UI/UX for website, microsite, landing page and gamification web app mockup.
---
2012 - 2013
Rancang Grafis
Graphic Designer
This was where I worked on many Branding Projects. I handled many clients from various countries mainly from the US. I worked on their Logo, Stationery, and other branding items.
---
2013 - 2016
Pencilio
Principal Designer for UI/UX/Graphic/Motion Graphic
Running own studio with some employees. I handled client relationship and the control the quality of the designs that will be delivered to the clients also give detailed guidance for my designers on their projects.
---
2016 - 2017
Graphic/ UI/ UX Designer
When I was in Bonsai Media I was working on various clients from Australia, I usually handle all the projects that need to be done. Usually, for each client, I will be helping them to design their logo, stationery, brochure, to Website UI/UX.
---
2016 - 2017
Graphic/ UI/ UX Designer
Designing UI/UX for Wordpress website, I usually working along with the developer team on the UX and UI stage to make sure we create the best result possible. Worked on various type of projects, all of the clients are from Victoria, Sydney, and Melbourne.
---
2017 - 2018
Graphic/ UI/ UX Designer
In Monash IVF I mostly do their ads, landing page, print design, also UI for their Website. I covered all their digital activities from working on their ads, creating a high-converting landing page, to creating print designs for their banner and forms design.
---
2018 - 2019
Graphic/ UI/ UX/ Motion Designer
I help Nucleus Network to collect prospect leads for various medical studies through planned digital activities. With new studies coming every week, Nucleus Network always needed new graphics assets for their Facebook and Google Ads. I usually will provide the best as possible for each platform by giving some options with animated ads. All the ads that I created for them always perform well they convert usually from 11% to 35%, and help them to get the traffic needed for their studies landing pages.
Creating a fast-loading landing page to accommodate the leads that are coming from Facebook and Google Ads. I usually combine Unbounce and Typeform or WordPress with WPForms to create the landing pages. With new studies coming every week these tools really help me to create the landing page in quick time while still maintaining the page load speed and its captivating design. All the landing pages that I created for their various studies converted well, as high as 25%.
I provided a solution for them to get rid of the old ways of curating the leads coming in (manually curating the data to the spreadsheets), with using Zapier. We have able to cut hours of working with efficiently automate the data coming in from all the landing pages and website to separate spreadsheets according to their studies.
---